Printed
A small selection of new publications.
Are we trapped in a schizophrenic time loop? AI is improving medical findings, and operations – such as heart valve replacements – are becoming increasingly effective. But when it comes to the necessary documents, the fax remains the most popular path of communication in the German healthcare industry. This incongruity is the starting point for a new book by Prof. Dr Jochen A. Werner, chairman of the board of University Hospital Essen.
It is well known how 'the world's best health-care system' reached its limits in the COVID-19 pandemic – especially because analogue processes gobble up valuable time. But the top doctor does not dwell long on this gloomy scenario. He's interested in solutions. He describes vividly from his own experience how the smart hospital with digital technologies can be both future-proof and deeply humane.
There's no longer any reason to hesitate, because the technical infrastructure is there. As other countries show – such as Denmark with the national portal sundhed.dk – it is by all means possible to solve issues of data protection and IT security.
In a sector with 5.5 million employees – five times as many as in the automobile industry – it's 'high time to transform our traditional, analogue, partially already anachronistic system into modern structures, thus making it viable for coming generations. This demands an entrepreneurial spirit, the ability to see the big picture, and staying power or, as they put it more affectionately in Switzerland: 'einen langen Schnauf' ('a long breath'),' says Werner.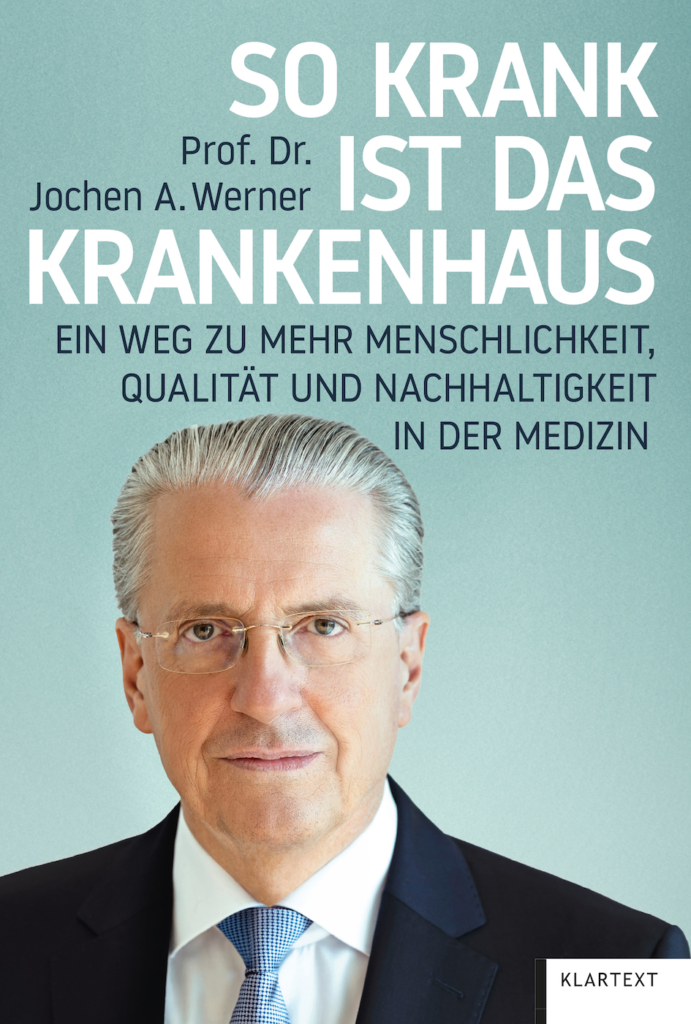 Jochen A. Werner:
So krank ist das Krankenhaus
ISBN: 978-3-8375-2529-8
Whether it's for school catering or security services for refugee shelters, Germany awards public contracts amounting to over 300 billion euros each year. That's ten per cent of the country's GDP – no small matter, and thus a reason to take a closer look. That is the aim of Dr Karen Jaehrling from the Institute for Work, Skills, and Training (IAQ) and Christin Stiehm, who has since accepted a position at the Ministry of Economic Affairs of Mecklenburg-Vorpommern.
Funded by the German Research Foundation (DFG), their project Public Procurement as a New Arena of Industrial Relations investigated how minimum labour standards can be ensured in the procurement process. Does the state, as a 'good client', seek to close gaps in collective self-regulation – or does it serve to deepen them by leaving room for price competition among bidders?
Case studies of contracting practices at the municipal level form the core of the investigation. The diverse decisionmaking processes in bidding competition are presented. The development of European and national legislation is also subjected to analysis.
Contracting policies and practices are evidently shaped by contradictory trends: An opening in favour of social criteria is confronted with deep-rooted administrative practices and competition law barriers. Thus, local politics and administration often find themselves in a dilemma, as do industrial actors.
The authors describe these shortcomings and the need for action. They propose solutions and encourage us to learn from grey areas and not to rely solely on market self-regulation.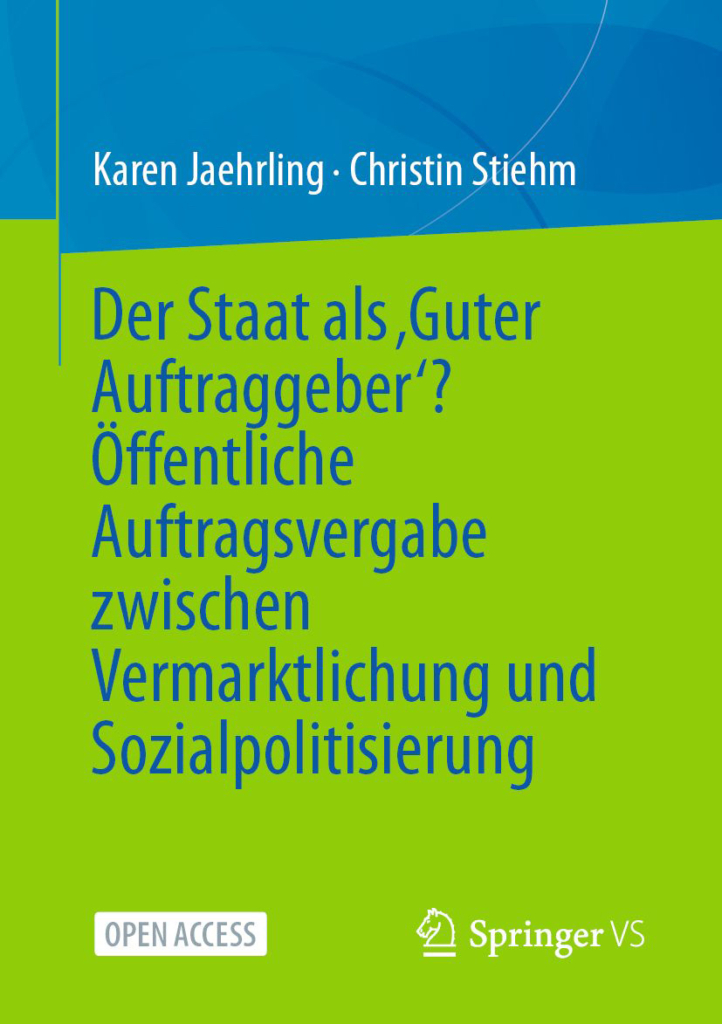 Karen Jaehrling, Christin Stiehm:
Der Staat als 'Guter Auftraggeber'? Öffentliche Auftragsvergabe zwischen Vermarktlichung und Sozialpolitisierung
ISBN: 978-3-658-38025-0
WRITING INSTEAD OF TRAVELING
If you were looking for information in the sixteenth century, you wrote a letter. The cartographer Gerhard Mercator was in touch with scholars beyond Europe's borders. He had people describe to him what it looked like in unexplored continents in order to depict them in his detailed representations of the world – because travel was laborious, expensive, and dangerous, as he himself had experienced. Prof. Dr Ute Schneider and Dr Nils Bennemann from the Department of Social and Economic History have now edited his letters, allowing us to gain in-sight into the times.
Gerhard Mercator (1512–1594) was a polymath, political adviser, and entrepreneur. Accordingly, he did not limit himself to simply collecting knowledge but reprocessed the information by com-paring it with what was known at the time. He converted his findings into cartographic form and collected the maps in atlases with detailed explanations.
The two researchers examined and translated large parts of his correspondence, including letters and mostly Latin orignal texts taken from scattered publicatons.
The correspondence of this scholar is now available for the first time ever in an annotated complete edition. It provides contemporary documents from scholarly history: on cartography, geography, cosmography, and theology. It enables an understanding for the networks of an age gone by. And in Mercator's correspondence with his son-in-law Johannes Molanus, it describes challenges of everyday life during the transition from the Middle Ages to the Early Modern Period.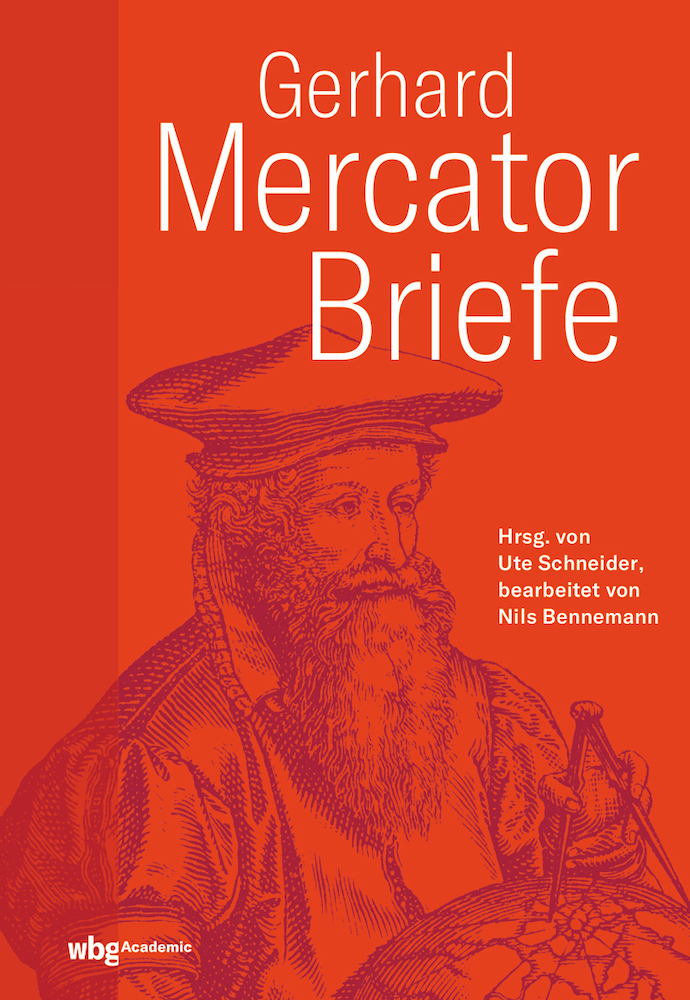 Ute Schneider, Nils Bennemann:
Gerhard Mercator: Briefe
ISBN: 9783534747290
DEALING WITH LINGUISTIC DIVERSITY
Up to 40 per cent of the children and youths in the classrooms of urban agglomerations grow up speaking several languages. Prospective teachers must thus be empowered to deal with this linguistic diversity – and to see it as an opportunity rather than a burden.
University teaching has included offerings in German as a second and foreign language (DaZ/DaF) since the 1970s. Language acquisition, instruction, and support are topics UDE has devoted itself to from the start. Numerous teaching concepts and pedagogical approaches bring multilingualism into schools.
The anthology collects articles on higher education teaching and learning formats at UDE and investigates their potential, challenges, and limits. The authors come from the Institute of German as a Second and Foreign Language, many of them in cooperation with other disciplines.
There are three thematically overlapping sections: multilingualism and language education as a cross-sectional task, subject-didactic and transdisciplinary perspectives, and enquiry-based learning in the context of theory/practice concepts.
Among other things, the articles take a practical look at the university's DaZ module, further qualification measures in practical phases as well as in subject didactics, places of learning at and outside of school, and further training for teachers.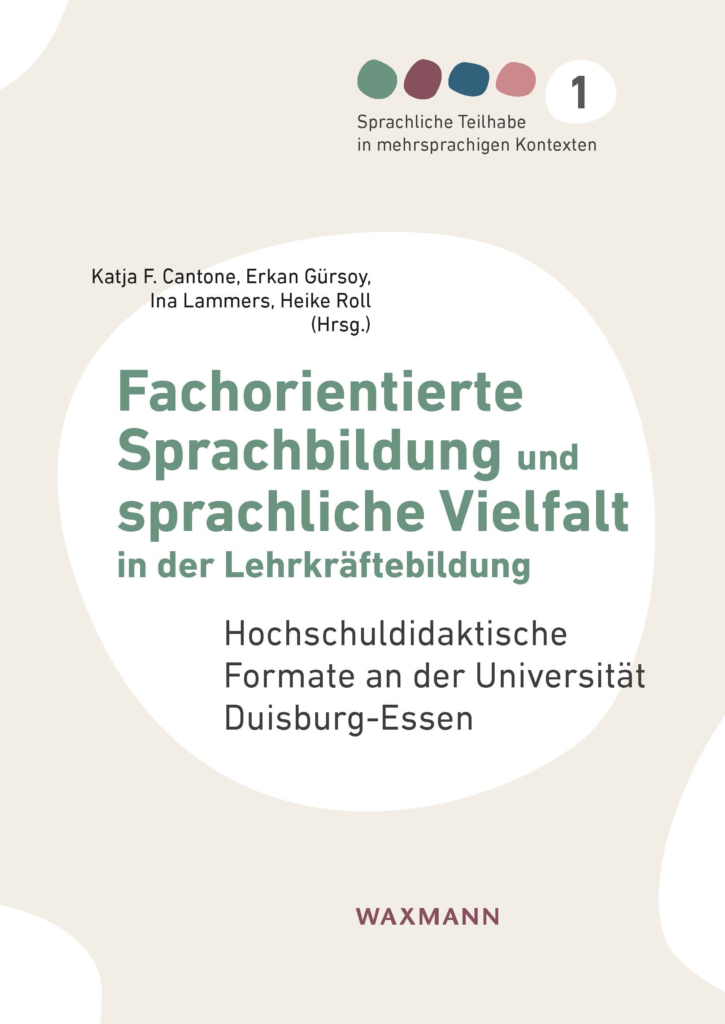 Katja F. Cantone, Erkan Gürsoy, Ina Lammers, Heike Roll (Hrsg.):
Fachorientierte Sprachbildung und sprachliche Vielfalt in der Lehrkräftebildung
ISBN: 978-3-8309-4549-9
THE STIMULATING EFFECT OF PRIZE DENSITY
Quiz question: How many literary prizes are regularly awarded in Germany? It is in fact around 850. Do we need all of them? This is the question the two authors pose. In a project of several years' duration, funded by the German Research Foundation (DFG), they investigated the diverse awards systematically. It is the first empirical study of the years 1990 to 2019.
Case studies demonstrate that the awards serve several functions. They address interrelationships – including literary and social contexts. Accordingly, literary prizes form valuable nodes that link heterogeneous values. As a result, these values are reproduced and dynamically changed.
On the basis of prize density, thematic concentrations, and differences in the amount of prize money, the study demonstrates that the landscape of literary prizes has by no means simply grown in an inflationary manner since 1990. Every prize has its own special profile. Moreover, new prizes have been established and others are no longer awarded. This is precisely what changes the respective value systems and ensures that it is not only the well-known German Book Prize that draws attention to outstanding works.
Dennis Borghardt, Sarah Maaß:
Der Wert der Preise. Valorisierungsdynamik in der deutschen Literaturpreislandschaft 1990-2019
ISBN: 9783826074271