Why I Do Research
Four scientists explain what drives them on.
»Collaborating as a team to make exciting, new discoveries at the frontier of current knowledge: that's what research means to me. My research group wants to understand how human cells function under stress. Findings from basic research will provide the basis for developing approaches to prevent and treat neurodegenerative diseases such as Alzheimer's disease. The UDE's Center of Medical Biotechnology (ZMB) with its interdisciplinary mix of biology, chemistry, and medicine provides the ideal environment for my work.«

Prof. Dr Doris Hellerschmied-Jelinek (37) focuses in her research at the ZMB on the question of how the Golgi apparatus, an important organelle inside the cell, deals with misfolded proteins and stress. In 2019 she was awarded the Sofja Kovalevskaja Prize for excellent early career researchers. She is using the prize money (1.65 million euros) to establish her own research group at the ZMB.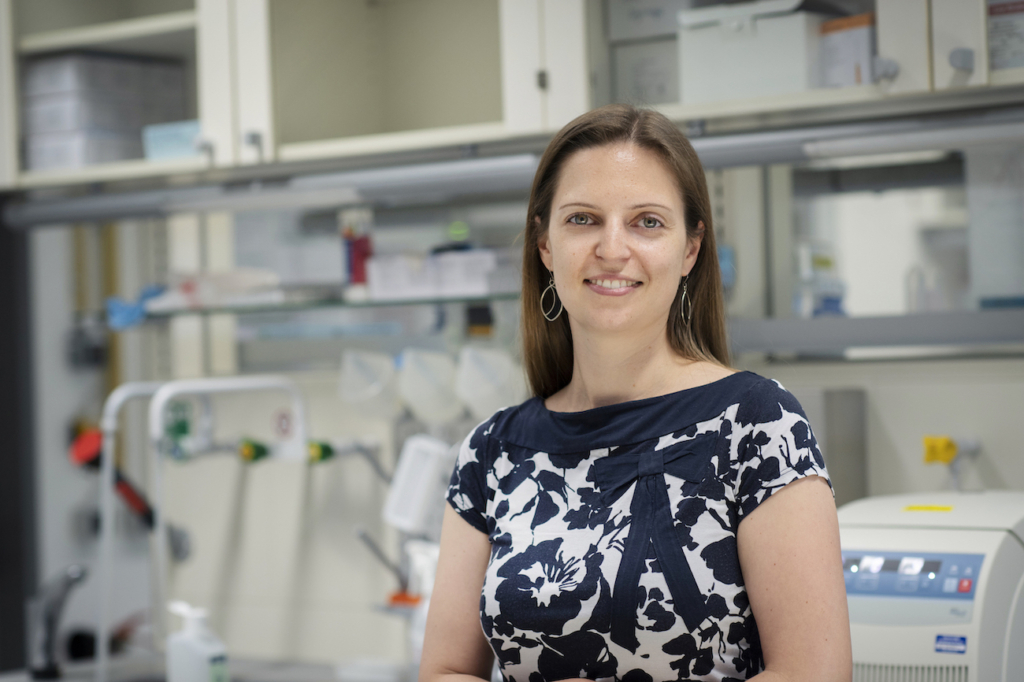 »I am living my dream job as a clinician scientist. In the clinic, I am close to the patients and recognise where action is needed. As a scientist, I delve into the mysteries of cancer research and investigate why therapies have different efficacy or even fail. I want to make a difference. I strongly believe that I can do this particularly well by going into the lab and performing research – and then translating these findings to the patient's bedside.«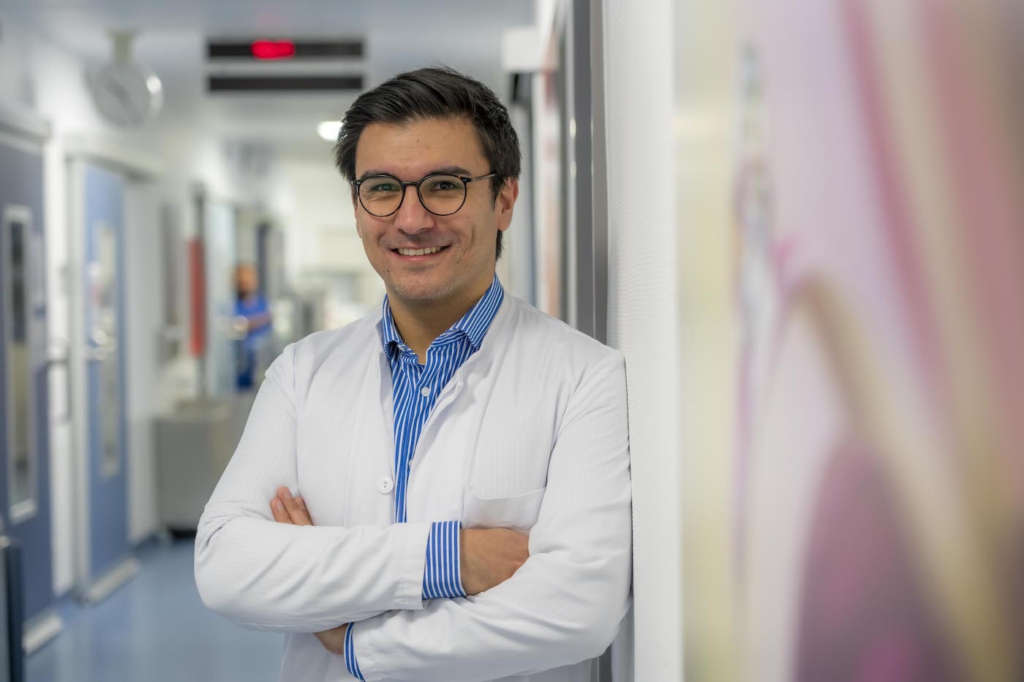 Dr Emre Kocakavuk is a clinician scientist in the Department of Haematology and Stem Cell Transplantation at the West German Tumour Centre. The 28-year-old is currently setting up his own research group on Computational Oncology.
»At the moment, I'm investigating new ways to combat antibiotic resistance in bacteria. I like helping people, and now it's my job. Later on, I'm going to work in the biomedical sector. I discover something new every day doing research. And that helps me to understand in detail how our world works – it's facinating and motivates me. For me, research also means extending my knowledge in other disciplines, such as chemistry or biomaterials. That's why I'm at UDE. Here I can be like the University's motto: open-minded!«
Ivanna Kostina (23) earned her master's degree in biology in Ukraine. She is working towards her PhD in inorganic chemistry with a dissertation project titled 'Phage ghosts armed with nanoparticles for combating antibiotic-resistant pathogenic bacteria'.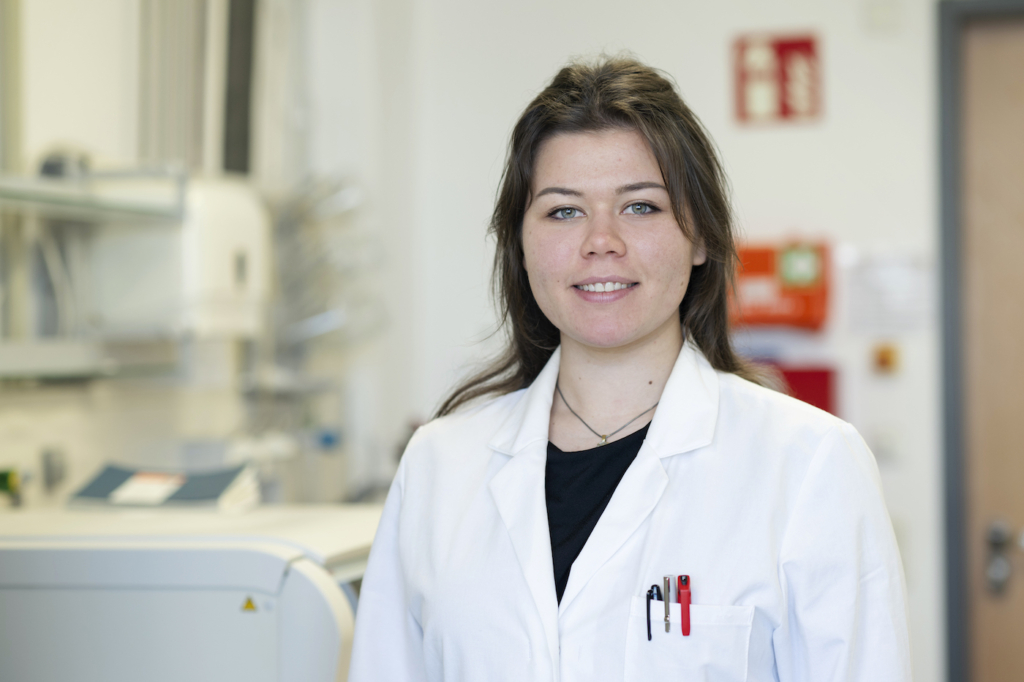 »My research helps ensure that people with mental illness receive the care and support they truly need. I've found the perfect conditions for my work at UDE within CINCH. Here I can find answers to the pressing questions: What factors influence our psychological well-being, and what measures can politicians and businesses take? In addition, I'd like to get more young health economists interested in this important topic.«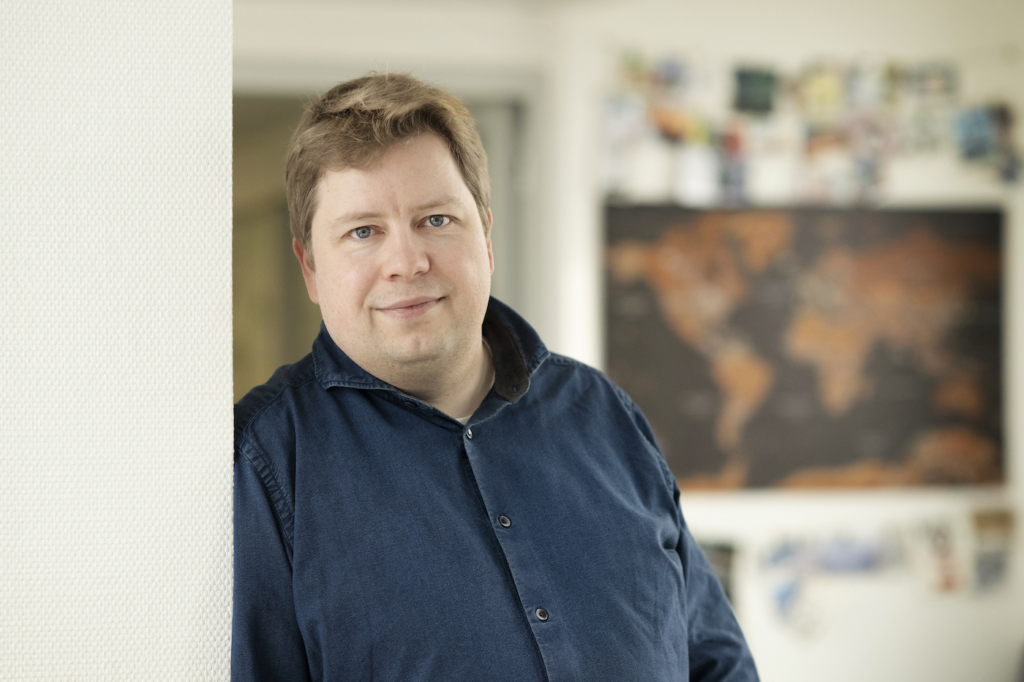 Christoph Kronenberg (35), PhD, is a postdoc at the CINCH (competent in competition and health) research centre, where he focuses on the economics of mental health. He deals research issues like suicide and mental unhealthiness in the workplace.
Main image: © Bettina Engel-Albustin